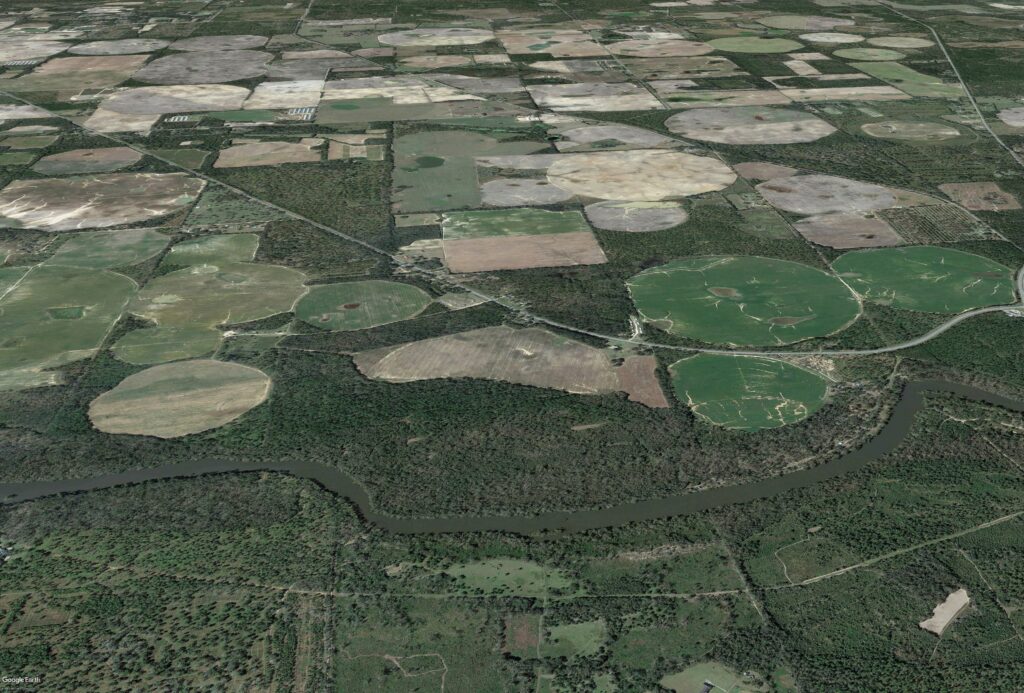 New Infrastructure Grant Will Bolster Regional Economy and Sustainability in Flint River Basin
Last week, Georgia Governor Brian P. Kemp announced a preliminary $49.8 million grant award to the Albany State University (ASU) Georgia Water Planning and Policy Center in partnership with the Department of Natural Resources. The grant will fund the conversion of surface water irrigation in Southwest Georgia to deep groundwater sources. Reducing the surface water use, particularly in times of drought, will improve water supply security and protect the rivers and streams of the Lower Flint River Basin. The project will make the region more resilient to drought and sustain its economy, natural systems, and communities.
The grant is a part of infrastructure awards recently made in Georgia through the American Rescue Plan Act. The Golden Triangle Resource Conservation and Development Council will also play an important role in project implementation.
In addition to installing approximately 242 deep aquifer wells in Southwest Georgia, this project will also support conservation planning at each participating farm, environmental monitoring and assessment of groundwater aquifers and aquatic ecosystems, flow augmentation capacity in the region, and stakeholder-driven water resource and endangered species management planning.
The benefits of this project will accrue to a region that includes 27 counties with a population of approximately 590,000 people. Farming accounts for 24% of the regional economy and over 70% of the water use in the region. The project budget includes $49.8 million in federal funds and $3.7 in local matching investments.
More information on the project will be forthcoming from the Center in the coming months. We are pleased to be a part of this very important project that has the ability to enact a substantial shift in how water is used and managed in the Lower Flint River Basin. A press release about the project can be found HERE.