Georgia Water Planning and Policy Center's Team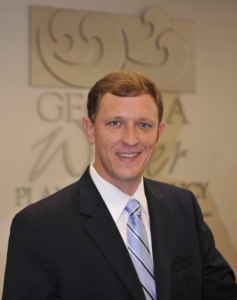 Mark Masters
Mark Masters currently serves as Director of the Georgia Water Planning and Policy Center at Albany State University and is a leading expert in agricultural water use and policy in the Southeastern U.S. Throughout his career, Mark has led numerous research and outreach projects related to water resources in Georgia and has positioned the Center as a trusted technical resource for the State and its water planning efforts.  Mark is active on a number of local, state and national advisory boards including the American Farm Bureau Water Advisory Committee, Governor's Soil and Water Advisory Committee, the Institute for Georgia Environmental Leadership Board of Directors.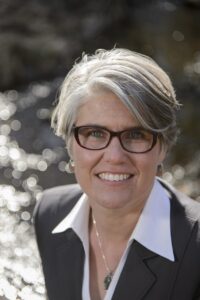 Kristin Rowles
Kristin Rowles has been associated with the Center since 2004. She has 30 years of experience in coordinating environmental planning and research projects and facilitating stakeholder engagement in water resources management. She has worked with many public and private entities – in Georgia and beyond -- to advance water resources planning and research through facilitation, technical support, and communication services. Her work has focused on a broad range of environmental resource issues including water quality, water conservation, watershed management, endangered species protection, waste management, land conservation, habitat restoration, stormwater management, and fisheries.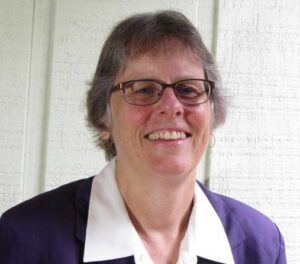 Gail Cowie
Gail Cowie joined the Water Policy Center in 2019 to expand the Center's research and outreach capacity. She has over 30 years of experience with water management, public participation, and environmental policy. She is currently coordinating a research and education partnership between the Flint RiverQuarium and Albany State University. She is also leading an assessment of flow-dependent benefits from waters in the Upper Oconee Region. Prior to joining the Water Policy Center, Gail was Assistant Branch Chief at the Georgia Environmental Protection Division, where she helped coordinate the agency's water programs and was instrumental in implementing state and regional water planning. Her experience also includes 17 years on the University of Georgia's Public Service faculty, assisting state and local governments with environmental management and community development. In her time outside of work, she is active with a variety of civic engagement organizations.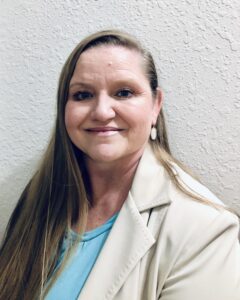 Nikki Dictson
Mrs. Dictson has over 20 years of experience working on water and natural resource management issues, while working with water resource institutes/centers in Texas, Georgia, Alabama, and New Mexico. She has led stakeholders in developing multiple watershed management plans, including flood studies, drought and water conservation, ag water use, green print for growth, water availability, source water protection, stormwater management, and wastewater management.  She has coordinated and developed many watershed outreach trainings for the public/land managers, and water professionals with the goal of improving water quantity and quality and restoring stream and riparian ecosystems.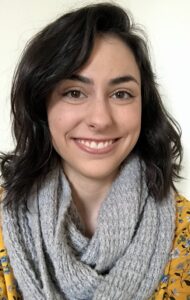 Meagan Szydzik
Meagan Szydzik is a research associate for the ASU Georgia Water Planning and Policy Center and is responsible for conducting specific research, outreach, facilitation, and reporting tasks as required for the Center. She graduated from the University of Georgia in 2021 with a Master of Science in Environmental Economics, where she also obtained a Bachelor of Science in Environmental Economics and Management with a minor in Geology.
After working towards a certificate in Water Resources in her undergraduate studies and forming a passion for the management of water, Meagan decided to pursue water demand in her master's program. Her research areas include investigating irrigation trends and meter data in Georgia at a farm, county, and watershed level with a focus on the Lower Flint River Basin.  Meagan has experience working with ArcGIS databases creating and manipulating shapefiles. She also has training from DSSAT workshops in producing simulated crop model outputs. In her free time Meagan enjoys hiking, spending time outdoors, and traveling to different national parks.