Apalachicola-Chattahoochee-Flint Waters Conference
             Water Resilience: Sustaining Communities, Protecting Ecosystems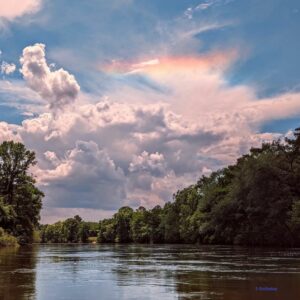 The 2024 ACF Waters Conference in Albany, Georgia will highlight recent studies, changes in basin conditions, and use of that information in management of shared resources in the Apalachicola-Flint-Chattahoochee River Basin. Researchers, managers, water users, and other stakeholders are invited to join us to share information and learn about basin resources. 
The conference opens the afternoon of Tuesday, April 23 with two optional field trips: bus and walking tour of three restoration/conservation sites or a paddle tour of the Flint River from Newton to Hopeful, GA. Both fields trip will end with a reception and dinner at CoveyRise (space is limited; register early).
Program sessions will be held Wednesday, April 24 and Thursday, April 25 at Albany State University's West Campus. A poster session and reception is scheduled for the evening of Wednesday, April 24 at the Flint RiverQuarium. Thursday's program features a drought exercise organized by the Apalachicola-Chattahoochee-Flint Stakeholders (ACFS).
Early rate for general registration will open soon. Student and one-day registration rates will also be available.
2024  Conference Planning Committee
Paula Marcinek, The Nature Conservancy
Linda MacGregor, City of Gainesville
Ania Truszczynski, Georgia EPD
Dan Calhoun, USGS
Chris Manganiello, Chattahoochee Riverkeeper
Gail Cowie, GWPPC at ASU
Ben Emanuel, American Rivers
Ken Jones, Consultant, Riparian County Stakeholder Coalition, Apalachicola Caucus
Stacy Blersch, Columbus State University, GA Representative for SERSE
Steve Golladay, GWPPC / Jones Center at Ichauway
Matt Waters, Auburn University
Sechindra Vallury, UGA River Basin Center
Chair: Courtney Cooper, GWPPC / Berry College
Materials from the 2022 ACF Waters Conference